About this webinar
A Peep Into Our Heritage: Indian Classical Dance Forms
India is a diverse country with so many cultures. Across India, there are a variety of dance forms which have their root in our culture and history. These dance forms are very old and have been a part our culture for ages. Some of these dance forms are from the era of epics, Mahabharata and Ramayana. Our country's diversity is reflected in its rich and varied cuisine, history in classical and instrumental music and diverse dance forms.

Indian classical dance form is also addressed as 'Shastriya Nritya', an amalgam of the words 'Shastriya' meaning classical and 'Nritya' referring to the act of dancing. All the Indian classical dance forms fall under it. Shastriya Nritya has its root embedded in 'Natys Shastra' and as per the Sangeet Natak Academies, the classical status of dance forms are accorded into different eight Indian classical dance forms.

Join this webinar and learn about different Indian classical dance forms, and how they show the enrichment of our religion, culture and our society. Dance is associated with better health also. So, join this insightful webinar and learn all about the classical dance forms.


Speakers/Mentors
Malavika Ajikumar
Mohiniattam, Bharatnattyam & Kathakali
Ms. Malavika Ajikumar is a Doordarshan artist in Mohiniattam (2018). She is also receiving training in Kathakali from National Academy for Temple Arts under Kalasree Evoor Rajendran Pillai. She has completed a 6-year degree course in Bharatanatyam from Prayag Sangit Samithi, Allahabad under the tutelage of Shri Kalakshethra Ravi Kumar. She is the recipient of the CCRT Scholarship and awards like Yuva Gandharva Puraskar 2021 by Durlabh Sundrivadya Kala Akademi and Ministry of Culture, Government of India; Yuva Kala Sreshtha 2019 by Nrityalaya center, Delhi; Young Talent Award 2018 by Delhi Karnataka Sabha; Kalathilakam 2005 by Janasanskriti; Kalathilakam 2010 by DMA; Best Performance Award from MATHA, Calcutta.
Benefits Of Webinar
• Students will get to learn about the different types of classical dance forms.
• The FairGaze mentor will throw light on the various differences amongst the various Indian dance art forms.
• Engage and interact directly with the mentor and ask your questions.
• Through this session, also gain knowledge about some important and interesting facts about our Indian classical dance forms.
Webinar Stats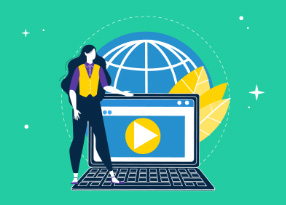 Reach:

Engagement:

Website Sessions:

Registrations: 21