About this webinar
A Symbolic Glance At Mandala Shapes: Draw & Learn
Mandala shapes and figures have historical significance. In our Sanskrit scriptures, the meaning of the word mandala is' circle'. The word mandala not only has historical significance, it also has spiritual and ritual significance in Hinduism and Buddhism, which means representing the universe.
The circular designs in the mandala art symbolise the idea that life is never-ending and everything is connected in our world. The mandala also represents a spiritual journey within the individual viewer. As a result, the mandala art has numerous meanings.
Join this webinar to learn the mandala art from our experienced mentor. This webinar will not only help you draw different mandala shapes but will also help you to know what each shape stands for.
Material Required: a pencil eraser, a Compass Ruler, a Protractor, a Pen, a White Sheet (1515 cm), and Pencil Colors or Brush Pens or Oil Pastels or Crayons.
Speakers/Mentors
Chetna Singla
Mandala And Doodle Art
Chetna Singla is a Delhi-based artist, specializing in mandalas and doodles art forms. She has been practicing mandala art for almost 4 years now. And with an experience of almost 4 years in these art forms, she has been conducting numerous offline and online art workshops. From these workshops, she has benefited more than 500 people over time. She has worked on numerous art commissions. Through her art workshops, classes, and live sessions, online and offline she continues to teach more and more people every day. And now she is a proud owner of an art store in Delhi where she creates, teaches, and sells art.
Benefits Of Webinar
1. Get to know the basics and history mandala as an art
2. You get to learn different shapes of mandala.
3. You will learn how to draw mandala art.
4. Get to learn the symbolic and historical meaning behind every mandala shape.
Webinar Stats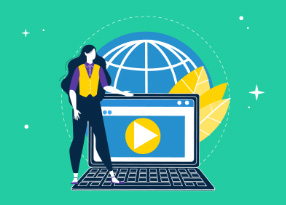 Reach:

Engagement:

Website Sessions:

Registrations: 84