About this webinar
An Introduction to Odissi
Have a knack for traditional music and traditional dance forms? You know what kathak is, but do you know what the Odissi dance form is? Learn about the Odissi dance form in this webinar.
Odissi is a dance of love and passion touching on the divine and the human, the sublime and the mundane. It is indigenous to Orissa, eastern India, and follows the principles of the Natya-shastra. Well, you may be thinking why learn this then? Then, well there are many plus points of learning it as learning a new thing helps in brain development. Do you know dance and music help a lot in your learning or academic growth? So, why wait? Click now and register yourself.


Speakers/Mentors
Ms. Sabarna Saha
Classical Dancer
Sabarna Saha is an Odissi dancer who has spent 20 years of her life dedicated to learning Odissi from her guru Smt. Dona Ganguly besides being wonderful at academics. She has received a number of prizes for her age and also won two accolades for her outstanding performances.
She understands the priorities of her students and allows students to stay ahead of their curriculum by choosing options accordingly.
She believes that performing on stage is similar to praying in a temple. Not only does it strengthen her existence but also provides her a source of entertainment and a fulfillment of purpose.
Benefits Of Webinar
Why you should learn Odissi dance form.
What is the Odissi dance form?
Understanding different aspects of Odissi dance form.
How Odissi Dance form can help you in different ways.
Webinar Stats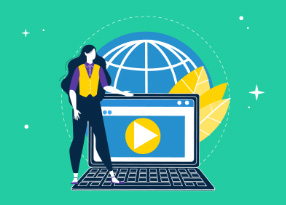 Reach: 4541
Engagement: 2242

Website Sessions:

Registrations: 33