About this webinar
Basics Of Hip Hop Dancing
Dancing is not just moving your body but expressing your thoughts and emotions through your body. Not every person is expressive with their words, so they use dance as a medium to express themselves. Hip Hop is a dance form that started as an underground urban movement formed in Bronx, New York City. The African Americans, Latino Americans, and Caribbean Americans created Hip Hop in the 1970s.
Hip Hop is a vibrant form of dance. It is a mixture of many freestyle dance moves, like Popping & Locking, Breaking, The Spongebob, Boogaloo, Soulja Boy, and many more. But the main three styles are Popping, Locking, and Breaking. If a person wants to start Hip Hop, he should wear comfortable clothes. Hip Hoppers mostly wear baggy and loose-fitting clothes. But more than clothes you should choose the correct footwear. You must wear sneakers that give good arch and ankle support.
In Hip Hop, it is necessary to get your moves clean and correct. Your every step should be precise and, your body should follow the rhythm. Dance is very soothing to watch when it follows the rhythm and, every move is clean and correct. In this session, you will learn about the basics of Hip Hop. The mentor will discuss some trendy dance moves.
Speakers/Mentors
Mr. Saurabh Dadhich
Hip Hop Dancer
Saurabh Dadhich is from Jaipur Rajasthan. He is an analyst in a Sports tech company. But from the very beginning, he has been into dancing and motivational speaking. Back in his college, he built a dance team called 'Atomicity Hip-hop Crew' to participate in various competitions and to make people more aware of hip-hop as a dance form. As a dancer, he got the opportunity to participate on a district level during his college. At the same time, he motivated people about the hustle and bustle of life and became an inspiration for many people around him.
He has also made a world record which was recognized by Unique World Record for a rap song to learn English in 5 mins. His aim is to make people believe that even when you are alone or if you have nothing to chase your dream, still you can achieve a lot of things.

Benefits Of Webinar
Attend this webinar to:
-Learn about the basics of Hip Hop.
-Interact with the mentor and learn some dance moves.
-Clear your doubts regarding any dance moves.
-Learn some trendy dance moves.
-Motivation behind Hip Hop dancing.
Webinar Stats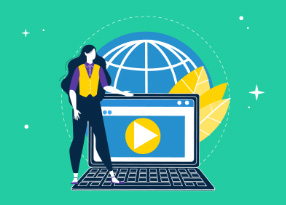 Reach:

Engagement:

Website Sessions:

Registrations: 2