About this webinar
"Basics Of Hip Hop- Rock And Its Variations"
Hip hop dancing feels great, it feels like a lot of fun, but have you wondered how tough can it be? It feels easy, it's just the movement of somebody's parts right? What can go wrong? Well, there are a lot of things that had been unknown to the people out there about this unique dance style! Dance musicality is very important when it comes to Hip Hop. It is all about how a dancer can hear the music, can interpret it, and move in rhythm to it.
There are also questions in the mind of a young Hip-Hop Enthusiast - Will I be able to do this? Am I made for this dance form? Also, some might have the question and mere curiosity about what Hip-Hop consists of. To solve your queries, we've come up with a Workshop that will mostly focus on Rock and its different variations when it comes to Hip-Hop. Register for our Webinar and understand the basics of this underrated dance form.
Speakers/Mentors
Mr. Saurabh Dadhich
Hip Hop Dancer
Saurabh Dadhich is from Jaipur Rajasthan. He is an analyst in a Sports tech company. But from the very beginning, he has been into dancing and motivational speaking. Back in his college, he built a dance team called 'Atomicity Hip-hop Crew' to participate in various competitions and to make people more aware of hip-hop as a dance form. As a dancer, he got the opportunity to participate on a district level during his college. At the same time, he motivated people about the hustle and bustle of life and became an inspiration for many people around him.
He has also made a world record which was recognized by Unique World Record for a rap song to learn English in 5 mins. His aim is to make people believe that even when you are alone or if you have nothing to chase your dream, still you can achieve a lot of things.

Benefits Of Webinar
The webinar shall focus on the following points :
What is Hip-hop?
Different subcategories under Hip-Hop
What is Rock in terms of Hip-Hop?
Different Variations of Rock
How to perfect those variations
Webinar Stats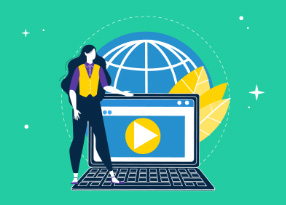 Reach:

Engagement:

Website Sessions:

Registrations: 2