About this webinar
Basics Of Mandala
Mandala is a sanskrit word that means "circle" and is a geometric configuration of symbols. Mandalas generally have one identifiable center point, from which emanates an array of symbols, shapes and forms. Traditionally, a mandala is a geometric design or pattern that represents the cosmos or deities in various heavenly. It is a spiritual and ritual symbol believed to also represent the universe and cosmos. Its purpose is to assist with healing and help enlighten ordinary minds.

Mandalas can contain both geometric and organic forms. They can also contain recognizable images that carry meaning for the person who is creating it.
Mandalas represent the connection between our inner worlds and outer reality. Designing your own mandalas can be a therapeutic and refreshing practice
.
Join our creative thinking webinar and learn about the basics of mandala art from an expert.
Speakers/Mentors
Vaishali
Artist
Vaishali has done her Bachelor's in Computer Science from DU. She is an artist who loves to express thoughts and imaginations through a mandala art form. A self-taught artist and have been inclined towards artwork for a long time where most of them are created out of her imagination. She has featured her artworks on social media which gained a massive response. Apart from making mandala arts, my interest also lies in doodling, string arts, and painting. She is a Mandala expert. Mandala word originated from the Sanskrit word 'Mandal' which means circle, and it represents the universe due to its cyclic shape. It was used as a map in ancient times and recently taken as a guide for meditation and spiritual path.
Benefits Of Webinar
Students will get to know what is mandala art

They will be learning about the basic of this art

The benefits of practicing this art will also be shared

Directly ask questions to the mentor.
Webinar Stats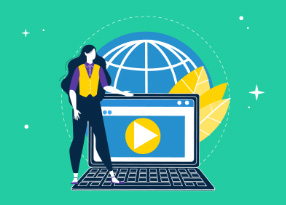 Reach:

Engagement:

Website Sessions:

Registrations: 14