About this webinar
Basics Of Vastu
Most people are not aware of the fact that Vastu is a form of science. Most find it illogical and superstitious. But that is hardly the case. There are proper and logical physics involved in the process of Vastu Shastra. The literal meaning of "Vastu Sastra" is the science of architecture.
It incorporates traditional Hindu and Buddhist beliefs. It consists of the broader knowledge of architecture and design theories from ancient India. To make a house turn into a home, Vastu plays an important role in transforming the energy and giving it a positive radiance. It has a healing art in itself. Mostly, it is a field of positivity, which your child should also be aware of. If your child has an interest in the field of Science, Vastu falls under the category of that only. It gives a great weightage to the knowledge that your child possesses in different fields. Knowing about different aspects of a field will help them in choosing the best career option for them.
Attend the webinar to understand different aspects of Vastu for your home. Interact directly with our mentor in the session to learn more.
Speakers/Mentors
Karishma Abrol
Interior Designer
Karishma Abrol is an enthusiastic interior designer who is pursuing designing interiors as her career choice. She has delivered her best choice of designs for DIY products, mood boards and 3D wall paintings. With her intellect, she is having 3 years of professional experience in interior designing field. She has also tied-up with architects from Bangalore and all over India with Vastu diploma. Karishma is also a member of Design Associations, where projects are exhibited for competitions among colleges.
Benefits Of Webinar
Attend this webinar to:
To learn more on the history of Vastu
To understand the science behind Vastu
You may get few tips that are beneficial for you and your home.
You will learn how to get a healthy and happy atmosphere using Vastu
This session will also focus on why Vastu is known as the "Science of Architecture".
Webinar Stats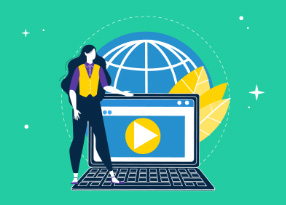 Reach:

Engagement:

Website Sessions:

Registrations: 113