About this webinar
Careers in Emerging Technologies in association with Edubuk
Edubuk is a skill-tech company, recognized as an Innovative Startup by Government of India under "Startup India". Edubuk has created an AI driven Full Stack Holistic Skilling Ecosystem on the Blockchain, where they help learners to discover their passion (via their globally award-winning AI driven MIIT Screening: Multiple Intelligence and Interest Test), get relevantly skilled in emerging technologies (via their skilling platform) and convert their passion into a profession with a Job assistance in sync with learner's verified and tamper proof Edubuk profile (CV) recorded on the Blockchain.
Edubuk's model is a patent published in India (as it was in the top 20% of inventions) using AI & Blockchain combined together in Edtech. At this seed stage, with 30 B2B tie-ups with educational companies around the globe, Edubuk has access to more than 50 million students in India, UAE, Singapore, Israel and Egypt. Edubuk is also a part of 2 accelerator programs: Govt of Telangana and NASSCOM's first AI accelerator: Revvup and Newchip accelerator (Texas based accelerator). Edubuk is globally award winning by G20 Conference in Indonesia, Bali (Best Edtech Startup judges choice out of 100 Startups) MIT University, Harvard University in the US, AWS Edstart, IIT Bombay, IIT Kharagpur, IIM Calcutta, State Government of Telangana (India), Dubai Expo 2020 (India Pavilion: invited by Govt. of India to demo their innovative product), TiE Delhi, TiE Mumbai, Data Innovation Bazaar, Telangana AI-Mission, Bombay Stock Exchange's Impact Startups, Times Next, European Digital University.
Speakers/Mentors
Apoorva Bajaj
Co-Founder & CTO, Edubuk (edubuk.io) | Executive Director & Chief of Staff, LumiShare SRG (lumishare.io) | Web3, Metaverse, Crypto, NFTs, Blockchain Expert | IIT & IIM (Gold Medallist) | ex-Goldman Sachs, D.E. Shaw, JPM
Apoorva Bajaj is co-founder & CTO at Edubuk, a globally award winning startup from MIT, Harvard, IIT, IIM, G20 Countries, NASSCOM, Government of India, among several others. He is an IIT, IIM, Gold Medallist (2 best institutes in India for Engineering and MBA), a CFA Charterholder (all 3 levels cleared in first attempt) with 10+ years of work experience in the Financial Markets (Hedge Funds and Investment Management) working with MNCs like Goldman Sachs, JP Morgan, DE Shaw and GlobalData's quant hedge fund clients. He is also a Pro-Vice Chancellor (Training) at European Digital University. He is associated with web3, NFTs, Blockchain, Crypto world for the last 4 years. He has created products like recording Certificates and CVs on the Polygon Blockchain from scratch (for Edubuk as co-founder & CTO). The project got a US Dollar nominated grant from Polygon DAO for the CVs on the Blockchain project. He has also been associated as Web3, Blockchain Consultant with a few other projects like: NFTs collectibles project. He is also the Global Head of Ambassadors at illumiShare SRG, a project backed by the Family office in the UAE, where he manages 100+ regional ambassadors in the web3 from 25 countries across the world. He is a sought-after consultant and trainer in emerging technologies skills in India.
Ms.Sanjana Seth
Langauge Expert
Ms. Sanjana Seth is a renowned educationist, M.A. in German Language and is currently a teacher in Shiv Nadar School. She has been serving as a teacher since the past four years.
She also owns her institute, The Mentor which caters to various foreign languages. She has expertise in the benefits that learning a foreign language can bring.
Benefits Of Webinar
Integration With New Age Technology,

Calculated Investment in Cryptocurrencies & ICO's,

Data Security & Digital Identity,

Integration With New-Age Technology,

High job prospects and good pay.
Webinar Stats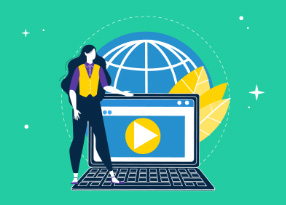 Reach:

Engagement:

Website Sessions:

Registrations: 5