About this webinar
Cinematography and Film Making
There are lot of things to think when you're planning each shot. You need to think about the individual shots, and how they'll fit together. How you set up, light and film your shot is called cinematography.Whether you're a beginner just picking up a camera, or you're an experienced filmmaker learning new techniques, you can take your film production skills to the next level with some little guidance. There's always more to learn when you explore cinematography. You can learn about a wide variety of cinematography techniques, tools, and topics, from lighting and selecting lenses, to framing, movement, composition, and colour grading. Webinars that are educational based and information rich focused on digital filmmakers working in Film, Video and the Web.
Speakers/Mentors
Dhruv Sharma
Cinematographer
Dhruv Sharma has done his BA in Journalism and Mass Communication from Fairfield Institute of Management and Technology. He is now working as a video producer in Street Sense which is an E-Magazine. He wants to be limitless with his skills and thus also a freelancer who has done various projects as a photographer and cinematographer. He has experience of 3 years in this field and is dedicated to his work. Apart from this, he is a professional gamer and cyclist.
Benefits Of Webinar
You'll land a job you love: If you learn video production, you will find that people will be clawing at your door to get you to work for them if you're well.
You'll gain extensive Film Industry knowledge: If you do, you will jump start your film industry career. You will already have a huge chunk of knowledge that other people just don't have. When push comes to shove, the person with the education and hands-on experience tends to get hired first, regardless of past job titles.
Photography: A proper training in film studies or any of the cinematography courses would give you the required knowledge about photography. As Photography is one of the important and essential elements of Film making and cinematography.
Webinar Stats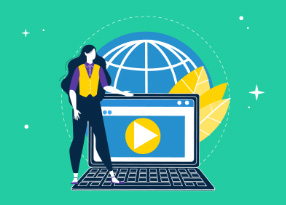 Reach: 3981
Engagement: 829

Website Sessions:

Registrations: 108