About this webinar
Conserve Our Environment
There is only one planet where we now reside. There are many resources on the world, some of which are renewable and some of which are not, but sadly our population is constantly expanding, posing a serious threat to all of these resources. Therefore, if we fully utilise all of the available resources, it is uncertain what, if anything, future generations will discover or what their lives will be like.
Environmental conservation can help us solve this problem and make sure we save some resources for the future. Environmental conservation is the process of protecting the environment against species extinction and ecosystem collapse, which are mostly brought about by pollution and human activity. Due to the fact that we are all dependent on both trees and animals, conservation is essential. Given that we are all reliant on one another for survival, conservation is essential for preserving and assisting both animals and trees.
Additionally, such ecological loss or destruction would destabilise the food web, which would mess up the entire ecosystem.
Rebuilding and safeguarding what's left of our natural resources and the biodiversity within our ecosystems are major tasks. Any action we do to safeguard our planet and preserve its natural resources so that all living things might enjoy higher quality of life falls under the broad definition of environmental conservation.
We will all be learning about the actions we can all do to protect the environment in our forthcoming session with our mentor.
Speakers/Mentors
Ms. Jyoti Shetty
Art and Science teacher
She is a Art and Science teacher in Bunts Sangha's S M Shetty International School and Junior College.
Benefits Of Webinar
Learn the steps for conderving the environment,

Learn about rebuilding and safeguarding all the our natural resources which are left.
Webinar Stats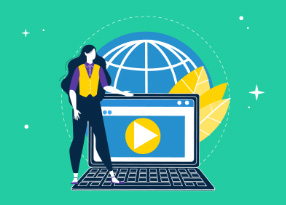 Reach:

Engagement:

Website Sessions:

Registrations: 16