About this webinar
Craft with Bottles
Why not do something productive and creative in this lockdown? We are all surfing the internet and buying new creative things to decorate our homes. Why not re-use old things and be creative? In this way, not only we will learn new things but also will our mind will think in that creative manner, that how we can re-use this thing again.
Nowadays, we are more into the technology, busy watching movies and web- series and leaving behind the actual fun. Let's get back to the older times, and do older activities. In this webinar, we will learn about the "reuse" of plastic bottles in different ways.
Materials required-
1. Small Appy fizz bottle or any other bottle
2. Paint colour (red, skin colour, white, black)
3. Red and white colour paper
4. Cotton
5. Piece of cardboard
Speakers/Mentors
Kalpana Mandal
Handicrafts and Arts Expert
Ms. Kalpana Mandal is a very enthusiastic young and talented artist. Currently, she is pursuing her art and craft coursework from Art & Craft Institute, Noida. She has been volunteering with Edu craft and holds a good experience of working with children.
Her remarkable experience in arts and her ability to work outside the traditional field of fine arts (handicrafts with waste materials, Portrait, Painting, Paper Craft, and Sketching) gives her a unique edge over others. Kalpana is highly committed towards her profession and sincerely devotes her time in providing good quality art education to her students thereby also grooming their personality.
Her artistic creations have also been exhibited at the NOIDA Stadium in January 2020.
Benefits Of Webinar
It inspires to think critically
Art accompanies unlimited prospects and decisions—will their home have a red rooftop or dark? Will they draw a canine or a feline? By what means will they draw the mists and the winged animals? Every one of these decisions moves children to think basically, choose, and assess their own choices so they can rehash them or change them whenever. Along these lines, they will turn out to be progressively OK with contemplating various prospects and increasingly certain about the creation of their decisions. In addition, it will likewise make them bound to attempt various mixes and think of their own thoughts, which is a very valuable ability at all ages.
It makes us more creative and productive
There are no restrictions to youngsters' creative mind, and arts and crafts are an extraordinary route for them to transform that unending creative mind into something progressively beneficial. There are numerous materials, hues, shapes, and exercises they can pick, which permits youngsters to investigate various alternatives and pick those that they locate the most agreeable.
It helps develop other skills
Little youngsters, for the most part, start utilizing pens by jotting arbitrary things. Be that as it may, the thing is, the more they write, the better they will be at controlling the pen and their developments over the paper.
With regards to the imagination, it doesn't make a difference how old we are or what race we are – the main thing that issues is the thing that we can make. Also, since kids are normally inquisitive, they will happily move toward another kid in the event that they like what that child has drawn, worked with Lego squares, or hued.
There are numerous advantages of arts and crafts for kids, from helping them mingle and communicate to helping them create different abilities and think all the more fundamentally.
It improves coordination and fine motor skills
For instance, drawing dabs and lines, cutting with scissors, and even essentially tearing a bit of paper are largely very requesting undertakings regarding ability – and kids appreciate doing them. This can assist them with growing quicker and turn out to be progressively talented in other everyday exercises, for example, tying their shoes, dressing, utilizing kitchenware, and so on.
Webinar Stats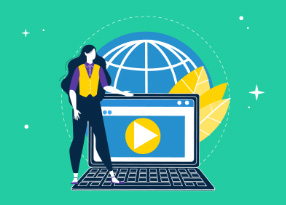 Reach: 2454
Engagement: 694
Website Sessions: 96
Registrations: 193