About this webinar
Dance: As a career
To set yourself free, Relax and calm, the key is Dancing. Dance like any other physical activity. One of the most basic motives of dance is Expression and communication of emotion. Dance is a powerful impulse, but the art of dance is that impulse channelled by skilful performers into something that becomes intensely expressive and that may delight spectators who feel no wish to dance themselves. Just hearing a song from our childhood can create a sensation in our entire bodies that can instantly affect our mood and trigger memories in just a matter of seconds. When dance or any movement is set to music it can create a stress relieving, joyful and sometimes healing moment for those involved as well as increasing/releasing endorphins in the brain.Dance takes a wide variety of forms, from simple spontaneous activity to formalized art or from socialized dance party. so, if you want to level up your happiness, just boogie down. Bust a Move. Do the Twist. Shake it like a Polaroid picture. Join Mr. Karan Rathi in 'Dance: As a Career' a one-hour make a move session brought to you by FairGaze in association with The High Range School, Munnar.
Speakers/Mentors
Karan Rathi
Dancer
Karan Rathi has been a flamboyant dancer. He took training of 5 years in Bollywood, Hip-Hop, and Freestyle from Genx Dance School. He has even choreographed some Music albums. Karan Rathi has participated in India's Dancing Superstar and was selected till Mega Round. He also did beautiful choreography for Schools' Annual function, College fest, marriage, and various commercial events.

Benefits Of Webinar
Basic motives: self-expression and physical release, People also dance for the pleasure of experiencing the body and the surrounding environment in new and special ways. Dance often involves movement being taken to an extreme.
Stress Relief: Dance therapy is a great stress reliever, not only because it is great physically for the body but it is also emotionally therapeutic. Since movement can be related to thoughts and feelings, dancing can bring changes to emotions and attitudes almost instantly.
Encourage Creativity and Imagination: One of our greatest gifts as human beings is our imagination and ability to create. You will learn more about patience, compassion and truly being in the moment from the dance than any other experience in life.
Webinar Stats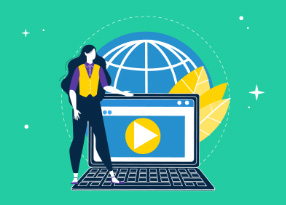 Reach:

Engagement:

Website Sessions:

Registrations: 93