About this webinar
Digital Cinematography
Cinematography plays a vital role when it comes to photography. It's an art that makes a normal photographer, an artist. The resolution of the human eye is 576 pixels. The cinematography helps a person capture the exact picture that is visible through the naked eye. The angles, the accuracy, the moment captured, a cinematographer makes sure all of this falls into place. It is very important while shooting to know the correct setting, lighting, and placement of the camera to make the shot effective for the audience.
Speakers/Mentors
Ankit Shrivastava
Photographer
Ankit is a professional photographer. He has won many awards in the field of photography. He is a Post Graduate in Mass Communication. Several photos clicked by Ankit have been nominated for the National level award. Ankit is one of the founder members of the TTF Foundation. TTF Foundation is a Varanasi based NGO that provides basic education to unprivileged street children. Their work towards improving the lives of the children has been appreciated even by the Honourable Prime Minister Shri Narendra Modi. Apart from this. However, he is skilled in all kinds of photography, but he is more interested in Wildlife photography.
Benefits Of Webinar
No compelling reason to stress over the climate. You don't need to worry about whether it will rain upon the arrival of your shoot or not. Regardless of what the climate is, you're sheltered inside.
Good Cinematography makes a picture, or video presentable.
It helps you learn the correct angles and the art of good photography.
It helps you learn how to make a scene beautiful yet effortless.
The cinematography helps you learn good composition, lighting, equipment selection, camera movement, visual effects and so much more.
Webinar Stats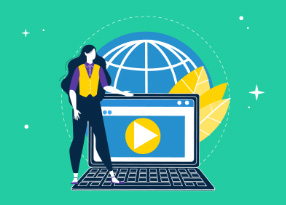 Reach: 1538
Engagement: 215
Website Sessions: 257
Registrations: 51