About this webinar
Effective Communication
Effective communication is a process of exchanging ideas, thoughts, knowledge and information such that the purpose or intention is fulfilled in the best possible manner. In simple words, it is nothing but the presentation of views by the sender in a way best understood by the receiver.

Conveying a message effectively is an art as well as a skill developed after continuous practice and experience. The effective communication is something that can help you at different stages of your life. Effective communication is therefore a key interpersonal skill and learning how to improve your communication has many benefits. However, many people find it difficult to know where to start.

Join us and learn more from an expert about effective communication and its element in our upcoming Creative Thinking webinar.
Speakers/Mentors
V Jyothi
Effective Coomunication
With over 18 years of active Management experience at various levels in Customer Interface and Relationship Building with clients and team members, V Jyothi is ambitious, confident and articulate. She has been an Emcee and Anchor for various events, and an active member of the team training the Telangana Police on soft skills since 2018 March. Jyothi has completed her Masters in Business Administration from IIM Ghaziabad, and is eager to shape young minds.
Benefits Of Webinar
Understand that what is a skill

Learn about the stages in evolution of a skill

Get to know from an expert the meaning of communication

Learn the 3 steps to become an effective communicator
Webinar Stats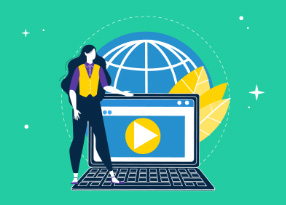 Reach:

Engagement:

Website Sessions:

Registrations: 96