About this webinar
Five Senses Art
Art is meant for the pleasure of the eyes. As our world has advanced and innovation is there in all corners of our lives, the way of looking at art has changed as well. People now look for the benefit they can find through the help of art. It has been shown that art not only benefits our five senses, it also helps our brain in different ways, to think positively, and to manifest anything that we want. Your child is always in a state of mind where there is a lot of confusion, stress, fear of failure, and a lot more. To make them stay in a positive state of mind, indulging them in stress-free situations is very important.
Art is a lot more than just decorations in one corner of a room. It can do wonders for your mental health and well-being. Art will help your child to stay positive, so that they perform well in all areas of life, by staying free and happy. Register for our Webinar to know more about this.
Speakers/Mentors
Bhoomika Sharma
Artist
Bhoomika Sharma is a student of BA (J&MC). She is a self-taught artist who has been working on her art for the past three years. She is more inclined towards Indian art. She excels in making traditional art using an acrylic medium. Bhoomika believes that art is a form of meditation that one can engage in to find peace with everything. Apart from her studies in Journalism and passion for art, she is avidly fond of photography and writing.
Benefits Of Webinar
The webinar shall focus on the following points :
How Art affects our mental health,
Transforms it positively and takes care of our wellbeing.
Descriptive language skills
How one can read art using their five senses
Learning of art from the point of view of psychology
Webinar Stats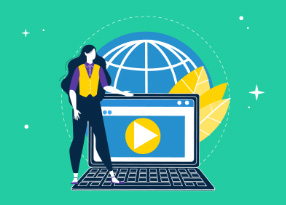 Reach:

Engagement:

Website Sessions:

Registrations: 239