About this webinar
Flute Lesson For Beginners
Every child during this pandemic wants to utilise their time in learning some creativity. And this webinar is surely for such students as well as their parents who wish to take some time out for engaging in a creative and relaxing session. This session will guide you to play flute in different ways for beginners.
The mentor will take you through all the basic steps and the techniques that are required to play flute at a beginner's level. Like all wind instruments, playing a flute also requires a good breath control. It is common to run out of breath while playing the flute because it does not have a reed or a cup shaped mouthpiece to offer blowing resistance. Flutes use a lot of air so this session will start with the basics posture and breathing.
All parents and children are welcome to attend this creative session.
Speakers/Mentors
Lakshay Jelloha
Instrumental Music
Lakshay has done his bachelor's in business administration but his curious nature increased his interest in music. He is a trained flutist and a vocalist. He has always been an enthusiast of music therefore he decided to learn flute. He got his inspiration from Mr. Rakesh Churasia whose one video made him so intrigued that he picked flute over other instruments. He is learning flute for the past 3 years and has now gained expertise in the area. Besides, playing the flute he can also play guitar. He has always believed that one must follow their passion and picking music over typical a business is his way of showing his passion towards music.
Benefits Of Webinar
Learn how to play flute at a beginner's level.

Get to know about the techniques used in playing flute.

This session will help you to learn about the various postures used while playing a flute.

Engage yourself in the session by learning something different.
Webinar Stats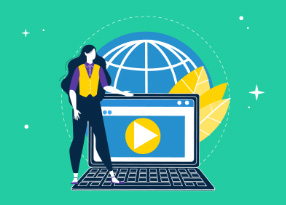 Reach:

Engagement:

Website Sessions:

Registrations: 57