About this webinar
Get To Know About Mandala Art
Mandalas are often associated with geometric, circular designs that contain repetitive shapes, colors, and patterns radiating from the centre. In today's world mandalas have become a generic term or almost any circle ornament. In many cultures, this term is usually interpreted as a tool for relaxation. We can also say that mandalas are connected mainly to art therapy.
In traditions across the globe, geometric configuration represents a spiritual guidance tool. Mandala serves as a base for building a sacred space, and aid for practices such as meditation and trance induction. For example, in Hinduism, Buddhism, Jainism and the Japanese religion of Shintoism, a mandala may represent deities, spirits, holy powers, paradises or actual shrines. Yet, different perspectives reveal the diverse meaning, functions, and benefits of mandalas. However, the underlying meaning of a mandala is much broader than its vibrant appearance.
If you're a person of both art and knowledge, do add this creative learning into your bucket by joining this session. Students, parents and teachers are welcome to join this session.
Speakers/Mentors
Ms. Vaishali
Mandala Artist
Ms. Vaishali, a student pursuing bachelors in Computer Science from DU is an artist who loves to express thoughts and imaginations through mandala art form. A self taught artist and have been inclined towards artwork since a long time where most of them are created out of her imagination. She has featured her artworks on social media which gained a massive response, and finally got inspired enough to be a registered seller on Etsy.
Apart from making mandala arts, my interest also lies in doodling, string arts and painting.
I take huge interest in knowing about different cultures and their traditions and I think that's what inspires me to meet new people, know about their culture, food, customs, art, language and many other things.
Benefits Of Webinar
Get to know the meaning of Mandala art.

Learn different shapes commonly used in mandala art.

Learn the best techniques to draw these beautiful shapes and the significance of each.

With the help of this session, get the chance to indulge in not only a creative but a relaxing therapy session too.
Material Required: Pencil, Compass, P

rotractor

, Pen, Eraser, Scale, Drwaing Sheet
Webinar Stats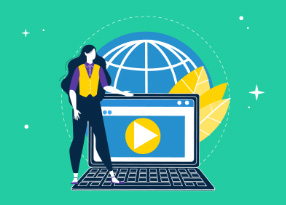 Reach:

Engagement:

Website Sessions:

Registrations: 78