About this webinar
Guitar: A Guide To Beginners
Connecting with music is love for many in this world. As music heals a person mentally, connects with their soul and provides an individual with the feeling of a true connection with themselves. Instruments to have a great sense of pleasure for all the instrumentalists. Similarly, Guitar has never been an outdated youth love. Either to impress or to express, the instrument guitar is the first thought when someone wants to learn music.
Learning the instrument guitar for beginners is not a big deal. With our mentor and their guidance, one can learn and express themselves with the help of learning guitar in a few easy pointers.
With this webinar, beginners who want to learn playing the guitar can take tips and tricks to have a fun learning experience from our experts.
Speakers/Mentors
Amit Kaushal
Instrumentalist
Mr. Amit Kaushal is a well known Guitar and Piano expert. He has performed many programs and won numerous awards. His music skills are high and very appreciable. He has been invited to cultural and musical programs all over the city. He's been spreading this talent among the young generation for the last 15 years through home tuitions and workshops. He's also associated with well known musical groups.
Benefits Of Webinar
Co-curricular activities: Guitar lessons can provide people to indulge in co-curricular activities and find entertainment in their busy routines.
Intellectual brain-building: Learning from music or by playing musical instruments can give a boost to overall intellectual development which can result in enhancing abilities of observation skills.
Creative side: By learning instruments, the creative side of an individual comes in expression to the world
Webinar Stats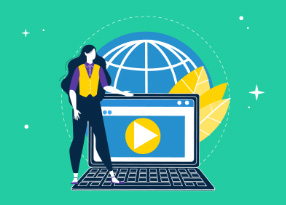 Reach: 1941
Engagement: 341

Website Sessions:

Registrations: 24