About this webinar
Hip Hop & More
Hip-hop is thought to have formally started in New York City during the last part of the 1960s and mid-70s. During this time, people without proficient dance preparing however with a characteristic sense for development carried moving to the roads.
A dance structure intended to be well known in the first feeling of the word, implying that it was for individuals and not for the institute, hip hop moves were motivated by complex rhythms and the sensible development style of African moving. Music and development met up to frame another workmanship. While remnants of current, tap, swing, and African moving would all be able to be found in hip hop, this dance style is truly in its very own class with regards to impromptu creation and an edge of rivalry.
Hip hop is an underground urban movement formed in the Bronx, New York City. There are many elements in it. It encloses hip-hop dance, style, and attitude, along with the sort of valorous body language.
Now, let's gather for this wonderful webinar to understand the basics of Hip Hop as a dance form.
Speakers/Mentors
Mr. Saurabh Dadhich
Hip Hop Dancer
Saurabh Dadhich is from Jaipur Rajasthan. He is an analyst in a Sports tech company. But from the very beginning, he has been into dancing and motivational speaking. Back in his college, he built a dance team called 'Atomicity Hip-hop Crew' to participate in various competitions and to make people more aware of hip-hop as a dance form. As a dancer, he got the opportunity to participate on a district level during his college. At the same time, he motivated people about the hustle and bustle of life and became an inspiration for many people around him.
He has also made a world record which was recognized by Unique World Record for a rap song to learn English in 5 mins. His aim is to make people believe that even when you are alone or if you have nothing to chase your dream, still you can achieve a lot of things.

Benefits Of Webinar
Attend this webinar to:
Get your basics covered on Hip-Hop
Interactive sessions for all who like to dance
Interact with the mentor face to face to clear your doubts and listen to his dance stories
Webinar Stats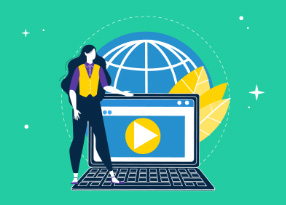 Reach:

Engagement:

Website Sessions:

Registrations: 4