About this webinar
How to Prepare for a Performance in Classical Dance
Performance is very essential in everything that you take up. Whether it is an exam, a speech or a classical dance- performance is the backbone of any activity. A good performance needs a lot of practice. This session will be talking about the different ways in which you can improve you performance in stage. This session will help students to learn to overcome fear and hesitation while giving a classical dance performance. Due to fear and under confidence, many people also forget the dance steps. It is also very important for students to learn to get out of their comfort zones. In this webinar, students will learn the various techniques to overcome their fear and give their best in preparing for an amazing performance.
In this session, the mentor will teach them how prepare themselves for any kind of performance physically and most importantly, mentally. The session will also talk about the little things that students should keep in their minds before going to the stage.
Speakers/Mentors
Ms. Sabarna Saha
Classical Dancer
Sabarna Saha is an Odissi dancer who has spent 20 years of her life dedicated to learning Odissi from her guru Smt. Dona Ganguly besides being wonderful at academics. She has received a number of prizes for her age and also won two accolades for her outstanding performances.
She understands the priorities of her students and allows students to stay ahead of their curriculum by choosing options accordingly.
She believes that performing on stage is similar to praying in a temple. Not only does it strengthen her existence but also provides her a source of entertainment and a fulfillment of purpose.
Benefits Of Webinar
1. Attend this session to prepare yourself for any stage performance
2. Learn how to overcome fear and hesitation.
3. Learn from the mentor how to prepare yourself physically and mentally for any stage performance.
4. Learn more about the intricacies of performance in classical dance forms.
5. Attend this session to learn how to face the stage and a crowd with utmost confidence.
Webinar Stats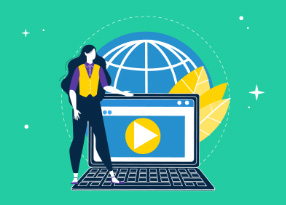 Reach:

Engagement:

Website Sessions:

Registrations: 94