About this webinar
Importance Of Consistency
The capacity to keep on course in pursuit of your goals is referred to as consistency. It is the ability to persevere, no matter how inconvenient or difficult the situation, until you attain your goals. Consistency necessitates concentration, self-discipline, time, and a great deal of patience and endurance.
It is not a goal that you can reach overnight. It requires a significant amount of time, work, and patience.
It is a perfect saying that constancy, not perfection, is necessary. Consistency is essential in a student's life. As a student, it is critical to stay constant in our studies or in any love we pursue. When a student is constant in pursuing his or her goals, he or she is more likely to develop a sense of discipline, regularity, focus, and satisfaction.
So hereby we announce our webinar on creative thinking category by our mentor Mr. Prince Kushwaha who will be telling us more about the merits of being consistent.
Speakers/Mentors
Mr. Prince Kushwaha
Music Tutor, Guitarist, YouTuber, Assistant Professor
Mr. Prince Kushwaha has 4 years of experience in music which consists of being a trained stage singer and guitarist. He has been part of no. Of events held in Lucknow. At the same point of time he is an Assistant Professor of Commerce. His dedication towards music has earned many hearts from his students. He wishes to teach music and spread smiles and make a potential enough to stand with his music and work for music.
Benefits Of Webinar
Merits of being consistent

To learn how to be consistent

To build Self confidence
Webinar Stats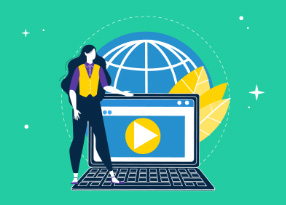 Reach:

Engagement:

Website Sessions:

Registrations: 1