About this webinar
Importance of Expression in Drama
Facial expression plays a major role in the life of a drama artist or an actor. They are very important as facial expressions can display personal emotions and indicate an individual's intentions within a social situation. They are extremely important to the social interaction of individuals. Background scenes in which faces are perceived provide important contextual information for facial expression processing.
Understanding them and learning them is really important for a drama artist or actor. In this webinar, our mentor will teach its importance and will help children who have difficulties in making the right facial expressions. These expressions will not only help you in dramas or acting but these will help you in real life also.
Speakers/Mentors
Sumanta Sarkar
Drama, Actor, Director, Social Activist
He is a socio-cultural influencer, theatre therapist & mentor. Though his professional journey began in the corporate world, after a few years of working he realized his true calling was to work in a scenario where the society at large could benefit. So, 8 years ago, he took a leap of faith and his passion became his full-time profession. Thus, was born UROTAAR (means Flying Message) - an organization that uses the language of street theatre to talk about issues of Environment, Child rights & education, Humanity, Heritage, etc. This has taken him to multiple states of India. He had conducted workshops in collaboration with esteemed organisations like CINI(www.cini-india.org), CRY(www.cry.org), Sanlaap(sanlaap.org), Seva Kendra(www.sevakendra.in), Calcutta Rescue(calcuttarescue.org) & more. While doing street theatre he started realizing how releasing emotions can be a part of healing and started working as a theatre therapist with offline and online workshops - with people of all ages and all strata of society. He is an actor on the side and his acting spiels have helped him unlock emotions which he now pours out in my workshops. Working with people gives him the greatest happiness and enrichment and that's what he wants to propagate.
Benefits Of Webinar
Learn how to make different facial expressions to convey the right emotion.

Get to know how you can easily differentiate between the various facial expressions.

Get a chance to learn some techniques for making expressive and emotive facial expressions.

Learn some tips to change facial expressions quickly to convey the right emotion in drama.
Webinar Stats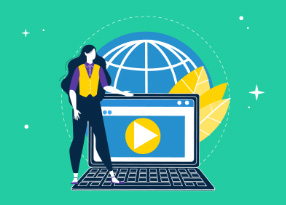 Reach:

Engagement:

Website Sessions:

Registrations: 108