About this webinar
Importance Of Music In Our Life
There is no exaggeration when it is said that music is one of the most beautiful human creations ever. The fundamental definition of music is pure and unadulterated creativity. Music fuels the mind and our creativity and a creative mind has the ability to bring great changes and innovations.
It is much more than just a way to pass time. It helps in reducing stress and anxiety. It makes you feel calm and relaxed. Several types of research show that music improves concentration, academic performance, well-being, health, efficiency, as well as mood.
Music is a great means for memorising different things and topics related to studies and can be interesting when taught in the classroom. The music reaches out to people and connects them irrespective of their background, ethnicity, literacy, caste, religion, etc. Music is universal in the sense that it can be understood by anyone.
Music is an essential part of every individual's life, and a student's life especially. Join our webinar and understand the importance of music and how it can be beneficial for you; its impact, and what evident changes it brings out in your personality.
Speakers/Mentors
Mrs. Mansi Bhandakkar
Classical and Light Music
Mrs. Mansi Bhandakkar has 35 years of experience in music which consists of being a trained stage singer, composer, and lyricist. She has worked at Doordarshan Akashwani while being a mentor, trainer, anchor, and judge for the music shows. She is currently a professor of music. Her dedication towards classical music, specialty in light music, and understanding its beautiful language have earned her many hearts from her students. She wishes to teach her music language and spread smiles and make a potential enough to stand with his/her music and work for music.
Benefits Of Webinar
• Students will get to understand the importance of music in life
• They will get to understand how music can be helpful in different ways
• Engage and interact directly with the mentor and ask questions.
Webinar Stats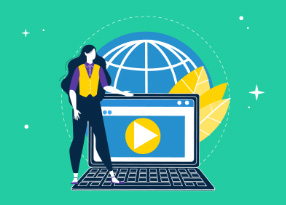 Reach:

Engagement:

Website Sessions:

Registrations: 87