About this webinar
Indoor Photography
Staying indoor is not that tough, you can be creative in many ways. Many people are exploring themselves in kitchen and coming out to be a great Chef. Why not to explore yourself in other zones. For example, wall painting or home photography. Indoor photography is sounding too boring, but when you will start thinking and using things in different ways then you will be able to turn yourself into a great photographer. Well many people, the moment they hear the word, Photography, DSLR camera comes in their mind. No, it's not necessary to have to DSLR or any other professional camera. A good camera phone like iphone, oneplus and many other cameras which has a good Mega Pixel is good to go.
Speakers/Mentors
Ankit Shrivastava
Photographer
Ankit is a professional photographer. He has won many awards in the field of photography. He is a Post Graduate in Mass Communication. Several photos clicked by Ankit have been nominated for the National level award. Ankit is one of the founder members of the TTF Foundation. TTF Foundation is a Varanasi based NGO that provides basic education to unprivileged street children. Their work towards improving the lives of the children has been appreciated even by the Honourable Prime Minister Shri Narendra Modi. Apart from this. However, he is skilled in all kinds of photography, but he is more interested in Wildlife photography.
Benefits Of Webinar
No compelling reason to stress over the climate. You don't need to worry about whether it will rain upon the arrival of your shoot or not. Regardless of what the climate is, you're sheltered inside.
Indoor areas, particularly photograph studios, permit you to play with impacts and studio lights. You don't need to stress over searching for extra surrounding light sources.
Indoor areas are agreeable and advantageous. Photography studios have cooling, clean toilets, electric attachments for your batteries and chargers, changing areas, and different comforts that can help make your shoot unwinding. In addition, you can control your condition and set it up as indicated by your need or inclinations, or as per which one is generally agreeable for you and your subject.
Indoor photography offers security. You can pick whoever you need to be with you during the shoot. At the end of the day, you won't need to stress over individuals sauntering around and being meddlesome. There won't be any interruptions.
Unlimited time- If you are doing the shoot outdoor, then you may have the light problem but indoors everything is according to your will.
Webinar Stats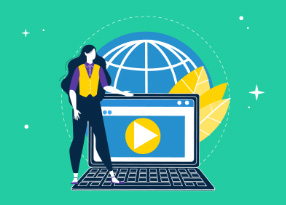 Reach: 7325
Engagement: 754
Website Sessions: 547
Registrations: 380