About this webinar
Learn How To Play Flute
Initially, learning to play any instrument requires a lot of patience and constant effort. It can be very difficult and frustrating task to begin with but you must keep trying, be patient and above all do not give up. When it comes to learning how to play flute, step by step should be followed for good results. To start with wind instrument like Flute, there is no shortcut. Just relax and take your time. You are going to learn a truly wonderful instrument. If you accept the fact that it's going to take you a long time to play this beautiful instrument, then you will not become disappointed and your learning will be more pleasurable.
It is important to have a sense of rhythm. We have with us a special mentor who will introduce you to the basics of flute and how to play flute in our upcoming webinar.
Join our creative thinking webinar and learn how to play flute.
Speakers/Mentors
Lakshay Jelloha
Instrumental Music
Lakshay has done his bachelor's in business administration but his curious nature increased his interest in music. He is a trained flutist and a vocalist. He has always been an enthusiast of music therefore he decided to learn flute. He got his inspiration from Mr. Rakesh Churasia whose one video made him so intrigued that he picked flute over other instruments. He is learning flute for the past 3 years and has now gained expertise in the area. Besides, playing the flute he can also play guitar. He has always believed that one must follow their passion and picking music over typical a business is his way of showing his passion towards music.
Benefits Of Webinar
Students will get a chance to know about flute and its importance

They will learn the basics of flute and

how to play flute

History and origin of flute

Ask questions directly to the mentor.
Webinar Stats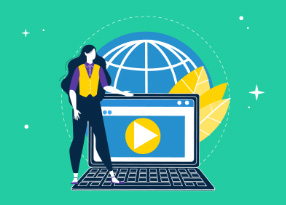 Reach:

Engagement:

Website Sessions:

Registrations: 13