About this webinar
Learning About Dance
Dance is part of daily life. Dance is beyond an art form. It is a huge medium of expression. Different emotions of love, anger, sadness can be easily conveyed through dance. It also acts as a relaxing and rejoining exercise.
Often people limit dance to parties, weddings, birthdays and other celebrations. Dance is not something we need only at a wedding or party time. It is much more than it and it is a beautiful way to express emotions and feelings. A whole story can be depicted through the medium of dance. Dance is considered a silent method to express more and is also considered as the language of the soul.
In this webinar, we are going to learn how we can start dancing without any specific choreography. Also, we are going to get an insight into the use of dance for various purposes. It is going to be very enjoyable and easy for children and parents to ease themselves with absolutely no need to learn the order of steps.
Speakers/Mentors
Akash Verma
Dancer and Choreographer
A dance choreographer, Akash Verma has four years of experience in different dance genres such as Urban, Dub-step, Animation, Semi-Contemporary, Zumba, Bollywood, Hip-Hop, etc. Along with various dance forms, Akash carries an excellent sense of music. As a dance teacher and choreographer, Akash, is also an expert in Punjabi dance form, Bhangra. He believes dance is not just body movements but it is sheer poetry. It is lyrical rhythm oriented and invites the physical, mental, and spiritual development of a human being.
Benefits Of Webinar
The webinar shall focus on the following points:
Learn easy dance steps for a beautiful beginning of your dance journey.
You will also get help in developing flexibility in your body.
This session will inspire students to be involved in dance, not just for the sake of learning choreography but beyond that.
Join the session to experience relaxation and comfort while loosening up your body.
Webinar Stats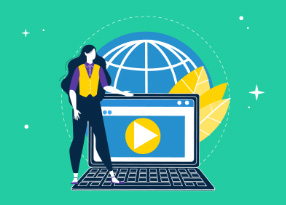 Reach: 214
Engagement: 43

Website Sessions:

Registrations: 3