About this webinar
Let's Draw Mandala
"The aim of art is not to represent the outer appearance of things but their inward significance as well " – Aristotle
It is true, the word "art" has a lot of levels in it. Art is not just carving the outer appearance of the subject, but the main purpose of art is to capture the inner appearance mostly. A beautifully drawn art reflects the inner soul of the subject making it much more important and beautiful to the human eye.
That is why we are here with a webinar where we will be teaching the "Art of Mandala".
Mandala is not just an art, it is a significant symbol of our heritage and culture. The mandala symbolizes a spiritual journey. Drawing Mandala can actually heal your inner self, helps you calm your mind, and gives peace to your soul.
Speakers/Mentors
Vaishali
Artist
Vaishali has done her Bachelor's in Computer Science from DU. She is an artist who loves to express thoughts and imaginations through a mandala art form. A self-taught artist and have been inclined towards artwork for a long time where most of them are created out of her imagination. She has featured her artworks on social media which gained a massive response. Apart from making mandala arts, my interest also lies in doodling, string arts, and painting. She is a Mandala expert. Mandala word originated from the Sanskrit word 'Mandal' which means circle, and it represents the universe due to its cyclic shape. It was used as a map in ancient times and recently taken as a guide for meditation and spiritual path.
Benefits Of Webinar
Get to know the significance of Mandala art.
Learn the basics of drawing Mandalas.
Learn a few simple ways to design Mandalas.
Discuss different Mandala shapes and designs.
Webinar Stats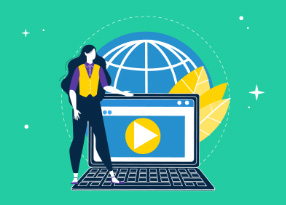 Reach: 3402
Engagement: 1028

Website Sessions:

Registrations: 178