About this webinar
Let's Learn How To Write An Interesting Story
An account of imaginary or real people and events told for entertainment, its both fictional and non-fictional where characters are narrated.
An interesting story holds the audience and their interest in the narrator and the incident which is being narrated. For writing an interesting story one needs to take care of many points like the character, starting or ending, action and movements, suspense, fun, and most important the dialog. Story writing isn't just an art but also it is a creative way to present one's thoughts.
A person needs to think about what he wants to share how he wants to share and how much he wants to share, after getting the answers to all the questions, it will collect and align all the ideas in a systematic manner to present them nicely and meaningly. A story is not anything but an idea that is presented in a manner that is memorable to the audience.
Speakers/Mentors
Ms. Nitya
Language
Ms. Nitya Chhatpar is an English Faculty with Bunts Sangha's S.M.Shetty International School for the last 3 years. She has 10 years of experience in the teaching field. She has to her credit various workshops for students and teachers.
She is a creative person and likes to plan various activities for children.
She believes in sharing her knowledge and expertise for the benefit of her fellow fraternity and students.
Benefits Of Webinar
Presentation: He learns the art of presentation.

Analytical skills: He learns to analysis the thoughts, ideas and give them a meaningful direction.

Vocabulary: By writing story a narrator learns new words

Theme selection: For writing a story a person needs to select a theme and build a story around it.
Webinar Stats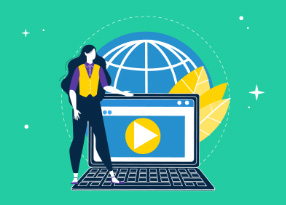 Reach:

Engagement:

Website Sessions:

Registrations: 4