About this webinar
Let's Learn Texture Painting
There are a variety of paintings you can make with the help of a brush, charcoal, pencil, water, and so much more. And one of its types is texture painting. Texture painting is full and simple, but there are a few aspects of it that still need to be clarified. Texture painting gives an extraordinary look to your house. It is a very popular type of paint for covering drywall.

During texture painting, the paint has a heavy consistency and consists of grains of sand and/or gypsum that are bound by a water-thinned binder. The use of texture paint creates a roughly patterned effect on the wall, canvas or paper. The heavy consistency and thickness of the paint make it useful for different applications and for different reasons, like making different patterns that each have their own meaning.

Texture painting is very easy to apply on walls, hence why wall texture painting is so preferred nowadays. It is also possible in such circumstances to recheck the quality of paint applied over the wall before spraying the texture paint. Join this webinar and learn more about texture painting, its ways and the ideas. In this webinar, our mentor, who is an expert in painting, will teach you. It's all about texture painting.
Speakers/Mentors
Saloni Jain
Painting and Art & Craft
Saloni Jain is a student of B.el.ed (J&MC). She was fond of doing paintings since childhood. Saloni has been working as an artist for the past years. She is also interested in sketching. She believes that painting is a story without words. Apart from painting, She is fond of exploring places.
Benefits Of Webinar
• Learn about what texture painting is.
• Learn how you can make texture paintings on different surfaces.
• Learn about different effects in texture painting.
• Insights into the future and scope of texture painting.
• Direct your questions to the mentor.
Webinar Stats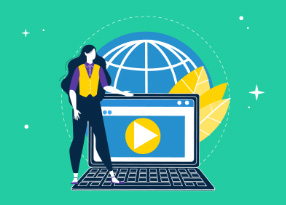 Reach:

Engagement:

Website Sessions:

Registrations: 29