About this webinar
Let's Paint India
Children love to paint events adults like to do it. We all love to play with colours. The colours have some great joy in them that no matter what age you are you want to play with them. Now there are so many apps in the market that are there to satisfy the thirst for painting. This webinar will satisfy your thirst for painting and will definitely put a smile on your beautiful face. Things you will require during this webinar are a pencil, eraser, paper, colours and pen.
We at FairGaze understands all children and student love for paint and we understand this joy that paint brings. So, we have bought you a full-fledged painting competition called 'India As I See', where students from KG, UKG to 5th graders can participate and put their paintings online. There children will be able to get monetary prices and also these children will not only win based on maximum likes but also based on the best painting.
Speakers/Mentors
Pooja Singh
Fine Arts, Handicrafts And Textile
Pooja Singh is a fine artist and a textile designer. Born and brought up in Lucknow. She has done B.F.A from Lucknow Arts College and Textile designing from South Delhi Polytechnic. She works mainly in acrylic, oil colors, pastels, and pencil work. As an artist, she can articulate her genuine "inner voice" through art and tell the original story about her personal experiences, background, memories or ideas, and beliefs. She has been teaching since 2004 and has also won many prizes and awards in this field. She also puts up art exhibitions in different cities. Teaching art to students and playing with colors to create unique artworks is her passion. She is always eager to explore new ideas techniques and mediums.
Benefits Of Webinar
Benefits of this webinar:-
1.The webinar will focus on mainly painting while painting.
2.Mentor will personally guide all students available in the zoom meeting.
3.Some crucial basics about drawing and painting will be explained.
4.Lots of insight will be given on how to get a beautiful and professional painting done.
Webinar Stats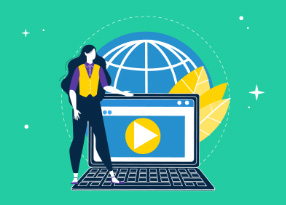 Reach:

Engagement:

Website Sessions:

Registrations: 8