About this webinar
Music As A Therapy
Music is part of everyday life. Without it, we won't survive. We need music at all points of life, be it our happiest moment or the saddest. We all love a celebration and, whenever we do so, we need music. Our fests are incomplete without music. We need music at the lowest point of our life to inspire us to better ourselves. Music is an inspiration for people. Apart from all this, music also plays a role as therapy.
People are not very good at expressing their inner feelings and thoughts all the time. They are scared of human opinions and judgments. So they need a medium to express themselves without being getting judged. Music is also used in the health profession to achieve individual goals within a therapeutic relationship. Music has the power to heal a person's soul. It touches a human's soul deeply as we humans are born poetic and, each human's life swings on the rhythm of its own. We can hear music everywhere we go. It can be the sound of the flowing river, the sound of vehicles, birds chirruping, and many more.
Music is said to be very nostalgic. It makes us get lost in our memories and thoughts almost immediately. Even a 10-year-old memory feels as if it has just happened. In this session, the mentor will talk about the various aspects of music and how it will heal us.
Speakers/Mentors
Suman Arora
Artist, Singer, Music Professional
Suman Arora is an artist, singer and all-round music professional. She has been a tough competitor and the winner of the show 'Antakshri' on the channel ZEE TV. With professional music skills, she has been a part of All India Radio as featured singer in past. Her keen interest in anchoring is also been commendable as she has hosted many preschool - functions so far. Suman's hobbies and interests lie in singing, dancing and travelling. Being a passionate music learner she is pursuing singing by getting involved in 'Bhakti Sangeet' programs.
Benefits Of Webinar
Attend this webinar to:
-Music as a healing therapy.
-Learn various aspects of music.
-Music as inspiration.
-Interaction with the mentor to understand your queries related to music better.
-Better ourselves with the help of music.
Webinar Stats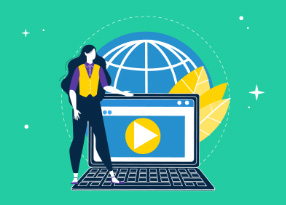 Reach:

Engagement:

Website Sessions:

Registrations: 7