About this webinar
Singing and Education
Many studies have shown that singing helps in boosting your happy hormones leading to good mental health. Singing and music go side by side. Both arts require dedication and passion, be it learning to sing or playing an instrument.

Singing and music both yield a high level of psychological well being. These activities are also called natural anti-depressants by many. by going to classes and workshops for both the activities, social and friend circle is also increased so that we have a good social connection to many people who might prove beneficial to us.
Music is considered as a therapy to heal patients with stress, depression, and traumas these days. It is truly a great way to remain light-headed.
With our mentor and her guidance, the audience will be learning about some amazing facts about music and singing that will also provide few insights on how an individual can come out into a vibrant artist just by following their passions in life.
Speakers/Mentors
Suman Arora
Artist, Singer, Music Professional
Suman Arora is an artist, singer and all-round music professional. She has been a tough competitor and the winner of the show 'Antakshri' on the channel ZEE TV. With professional music skills, she has been a part of All India Radio as featured singer in past. Her keen interest in anchoring is also been commendable as she has hosted many preschool - functions so far. Suman's hobbies and interests lie in singing, dancing and travelling. Being a passionate music learner she is pursuing singing by getting involved in 'Bhakti Sangeet' programs.
Benefits Of Webinar
To know the importance of music in one's life the webinar facilitator will guide music enthusiasts to know about singing and its benefits.

Learn how music and singing help in healing.

Get insights into how a professional can come out from these activities.

Discover the aid of music in dealing with stress, and know about many apps that provide sessions for healing.
Webinar Stats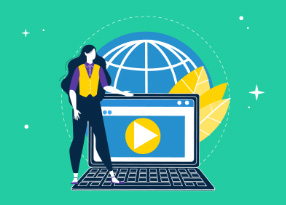 Reach:

Engagement:

Website Sessions:

Registrations: 26