About this webinar
Start your career As a Professional Graphic Designer
Thinking about starting your career as a professional graphic designer? But don't know where to start or what are the key factors to become a professional designer? Well, there are so many tricks and tips one can learn. But they learn them after so many hardships. Also, it is good news that you can start your career at any stage as a professional designer.
Now think about how useful this webinar will be as you can just learn some great tricks and insights of how you can start your professional career as a designer of any type, fashion, interior or graphic, etc. Join in this webinar with the mentor and FairGaze in this exciting, self-taught and insightful webinar where some great professional tricks and cheats will be discussed.
Speakers/Mentors
Shilpa Verma
Graphic Designer
She is an independent, ingenious person with three years of work experience in graphic design. She has worked with the GVMITM institution. She leads her life on the notion, 'Sharing is caring' which accelerated her morale to train over a hundred people until now. Currently, she is the director of technicals and creative at Rotract Club. Graphics designing over the period became her integral quality to put forth innovation in its fairest pattern. The vigorous youth spirit, her passion, and active steps towards the achievement of her dreams make her unique from others. She aspires to take hold of the Ted Talks stage one day.


Benefits Of Webinar
Learn what actually being a professional Graphic Designer is.

Learn the most important things that a professional Designer needs to know.

Get to know the main 'ingredients' that make a person a professional designer.

Through this session, learn how you can become a professional designer at a young age.
Webinar Stats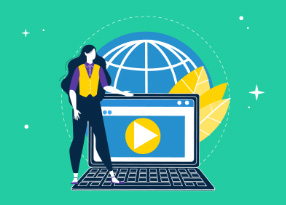 Reach:

Engagement:

Website Sessions:

Registrations: 76