About this webinar
Tabla Sessions
In this webinar, we will learn a very interesting instrument " TABLA". This webinar is an introduction to the tabla, one of the most popular percussion instruments in Hindustani classical music. Students will learn the basics—from the parts of the tabla to playing taals. Tabla music is a healing art known to give a better sense of wellbeing. Among the percussion instruments, 'tabla' is one of the most important musical instruments in India. Tabla plays an essential role in accompanying vocalists, instrumentalists, and dancers in every music style from classical to light in India, mainly used for keeping rhythm. Learning the Tabla has so many benefits. Learning Tabla improves students' ability to concentrate, helping them academically. Learning Tabla improves students' ability to concentrate, helping them academically. As per scientific research, the Learning tabla increases brain development in multiple regions. Playing taals of Tabla increases body awareness & kinesthetic development. It helps students develop graceful coordination and self-control. It also helps improve synchronism in the Body, Mind as well as the other sense. Drumming in group formats, bands and orchestras cultivate an appreciation for teamwork and cooperation. Drum circles are great ethnic and cultural bridges; they bring diversity among people, instruments, and musical styles. Hand drumming increases students' physical stamina, improves listening skills, and increases children's and teens' ability to focus.
Speakers/Mentors
Shubham Pandey
Tabla
Shubham Pandey is a national level tabla player who has been practicing tabla for around 15 years now. He has performed at various prestigious institutions like "IIT- Roorkee, IIT- Delhi, AIIMS, BITS –Pilani, and at Delhi University colleges. Shubham has completed his graduation from the University of Delhi in Mathematics (Hons.) but he never considers his tabla in a second place. He has competed in various competitions both national as well as in district levels. He secured the second position at the national level and first position in various district-level competitions. He has performed at the "Kanpur Festival". He has also attended the workshop of Padmabhushan Pt. Suresh Talwalkar. He is a band member of "MrigTrishna".
Benefits Of Webinar
It improves students' ability to concentrate and complement their studies & physical fitness.
Playing Tabla and rhythms can be an optimal experience and encourage participants of all ages to achieve flow.
Playing Tabla helps improve synchronism in Body, Mind as well as the other senses
Learning music refines your hearing skills by training you to isolate sounds as they occur.
Learning an instrument requires practice, of course! But more specifically, it requires consistency and routine. Figuring out how to fit practice into your busy schedule and stick to it helps you develop better time management and organization skills.
Webinar Stats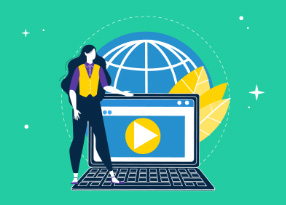 Reach:

Engagement:

Website Sessions:

Registrations: 4