About this webinar
Variations Of Colour In Painting
Through painting, a painter shows his/her/their imagination creativity and thoughts. To do so, every painter needs colours to present themselves; hence they know the importance of variations of colour in a painting. For painters, choosing the paint to use for their painting can be overwhelming and difficult at many times at times due to the various types out there.
Getting the desired finish that you imagined and wanted cannot always be attained or choosing the colors for it is mind recking. As a new painter, you want by using the right paint for your next project and everything has to be right because it is your painting and you desire it to be beautiful. All these situations ten fold the need to understand the variation of colour and how to use these variations properly in your painting.
Some paints are more durable than others, some completely change the look of the piece or some bring out the best of painting. Depending on what you are creating, the right paint choice can be extremely significant to the final success of your masterpiece. There are a variety of paint types that can make a difference in style and properties but leave a big impact on your art project.
Join this webinar to learn from our esteemed and experienced mentor about variations of color in paintings not only this you can also learn how you can use these variations in your paintings and bring a new and brilliant art piece into existence.
Speakers/Mentors
Pooja Singh
Fine Arts, Handicrafts And Textile
Pooja Singh is a fine artist and a textile designer. Born and brought up in Lucknow. She has done B.F.A from Lucknow Arts College and Textile designing from South Delhi Polytechnic. She works mainly in acrylic, oil colors, pastels, and pencil work. As an artist, she can articulate her genuine "inner voice" through art and tell the original story about her personal experiences, background, memories or ideas, and beliefs. She has been teaching since 2004 and has also won many prizes and awards in this field. She also puts up art exhibitions in different cities. Teaching art to students and playing with colors to create unique artworks is her passion. She is always eager to explore new ideas techniques and mediums.
Benefits Of Webinar
• You will learn the various ways to improve your painting.
• Through this session, get to know the basics of colors.
• Learn to use the variations of colors in paintings.
• The mentor will teach innovative ways using variations of colors in a painting.
Webinar Stats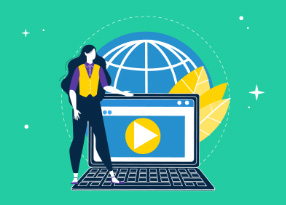 Reach:

Engagement:

Website Sessions:

Registrations: 31