About this webinar
Various Mediums Of Artwork
In art, a medium is the material that artists use to make their art. It's that basic. Whatever a piece of art is made out of is its medium. The plural of medium is media. Along these lines, one piece of art can be made of one medium or a few media. On the off chance that you've at any point been to an art historical center or display, you've presumably seen those little signs close to each piece that look something like this:
These things are media. They depict everything the artist used to make the art.
Consequently, oil and material are the two media used to portray that particular work. At times this can be a vital part of how the piece of art is deciphered. Various materials convey diverse importance. For instance, assuming a specific wood is considered consecrated, utilizing it demonstrates that this piece of art is exceptionally extraordinary. Or on the other hand if an artist utilizes an extraordinary medium, say trash, it helps that artist say something.
In this session, engage with our mentor and learn about the various mediums artists use in their art works. An art medium can be used in the context of explaining the type of art being made such as a painting, drawing, printmaking or sculpture. With this FairGaze session, bring out the artist in you.
Every child who like to draw and paint and their parents are welcome to join this session. Many students love art however they are not aware of the right medium and the correct use of products. Use this session for your knowledge and engage yourself in a lot of creativity.
Material required: Pencil, A4 Sheet, Eraser, Sharpner.
Speakers/Mentors
Pooja Singh
Fine Arts, Handicrafts And Textile
Pooja Singh is a fine artist and a textile designer. Born and brought up in Lucknow. She has done B.F.A from Lucknow Arts College and Textile designing from South Delhi Polytechnic. She works mainly in acrylic, oil colors, pastels, and pencil work. As an artist, she can articulate her genuine "inner voice" through art and tell the original story about her personal experiences, background, memories or ideas, and beliefs. She has been teaching since 2004 and has also won many prizes and awards in this field. She also puts up art exhibitions in different cities. Teaching art to students and playing with colors to create unique artworks is her passion. She is always eager to explore new ideas techniques and mediums.
Benefits Of Webinar
1. Learn about the various mediums used in art.
2. Learn about the use of various forms of art.
3. This session will be a creative and enriching, one that will require your creative abilities while relaxing you.
4. This session will give you a lot of knowledge about the various kinds of art of the mediums used for each.
5. If you're interested in painting and artwork, this session is the right for you to enhance your skills.
Webinar Stats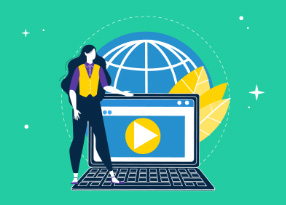 Reach:

Engagement:

Website Sessions:

Registrations: 119