About this webinar
Voice Modulation in Acting And Drama
One of the most important parts of theatre is voice modulation. Modulation is when you control or adjust something, for instance, when you lower your voice to a loud whisper in order to make what you're saying more dramatic and mysterious. Every child at some point in time gets to learn art and drama either in the form of class plays or school's annual day stage performances. This session will help such students to improve their dialogue delivery with the help of the right use of voice modulation. To get into drama and theatre, one of the first lessons to learn is that of voice modulation. In this session, the mentor will guide the students about the different uses of voice, tone and pitch. Each pitch has got to do with the situation being acted.
Attend this session to learn a lot of things about modulating your voice for different situations in drama
Speakers/Mentors
Sumanta Sarkar
Drama, Actor, Director, Social Activist
He is a socio-cultural influencer, theatre therapist & mentor. Though his professional journey began in the corporate world, after a few years of working he realized his true calling was to work in a scenario where the society at large could benefit. So, 8 years ago, he took a leap of faith and his passion became his full-time profession. Thus, was born UROTAAR (means Flying Message) - an organization that uses the language of street theatre to talk about issues of Environment, Child rights & education, Humanity, Heritage, etc. This has taken him to multiple states of India. He had conducted workshops in collaboration with esteemed organisations like CINI(www.cini-india.org), CRY(www.cry.org), Sanlaap(sanlaap.org), Seva Kendra(www.sevakendra.in), Calcutta Rescue(calcuttarescue.org) & more. While doing street theatre he started realizing how releasing emotions can be a part of healing and started working as a theatre therapist with offline and online workshops - with people of all ages and all strata of society. He is an actor on the side and his acting spiels have helped him unlock emotions which he now pours out in my workshops. Working with people gives him the greatest happiness and enrichment and that's what he wants to propagate.
Benefits Of Webinar
1. Learn about the Importance of voice modulation.
2. Learn the importance of clarity of your speech in drama.
3. Get to know how to use voice octaves.
4. Learn to add various different colours of emotions to your voice through the right tone and pitch.
5. Learn how different kinds of voices can be used to display various emotions.
Webinar Stats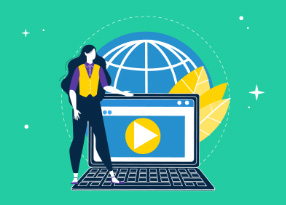 Reach:

Engagement:

Website Sessions:

Registrations: 92