About this webinar
Warli Art Form
Warli painting is a form of tribal art mostly created by the tribal people from the North Sahyadri Range in Maharashtra, India. This range encompasses cities such as Dahanu, Talasari, Jawhar, Palghar, Mokhada, and Vikramgad of Palghar district. This tribal art was originated in Maharashtra, where it is still practiced today.
The Warli culture is centered on the concept of Mother Nature and elements of nature are often focal points depicted in Warli painting. Farming is their main way of life and a large source of food for the tribe. They greatly respect nature and wildlife for the resources that they provide for life.[2] Warli artists use their clay huts as the backdrop for their paintings, similar to how ancient people used cave walls as their canvases.
These rudimentary wall paintings use a set of basic geometric shapes: a circle, a triangle, and a square. These shapes are symbolic of different elements of nature. The circle and the triangle come from their observation of nature. The circle represents the sun and the moon, while the triangle depicts mountains and conical trees. In contrast, the square renders to be a human invention, indicating a sacred enclosure or a piece of land.
To learn more about the Warli art form and the techniques of warli art form, register and join the session on time
Speakers/Mentors
Harmeet Kour
Art & Craft
Ms Harmeet kour is a Ba, Bed. She is currently working in Jammu Sanskriti School, Jammu as an Art & Craft Teacher.
Benefits Of Webinar
Learn about Warli art form,

Get to know about the history of Warli art form

Learn about the painting techniques of Warli art form.
Webinar Stats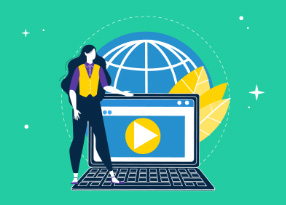 Reach:

Engagement:

Website Sessions:

Registrations: 1