About this webinar
Way To Study After Lockdown Using Visual Notes.
Everyone is having difficulty returning to their normal study schedule after the lockdown. Everyone is looking for new techniques and methods to help them get back on track.
Sketch notes, also known as visual notes, are handwritten notes of information or an experience that use drawing and written text. They are more than drawings; they are illustrations. This method of taking notes is mostly ineffective. Visual Notes are ideal for capturing details of your surroundings while "on the go" or for sharing information that would take hours to describe in writing.

There are numerous methods for studying with visual notes:
Find a Quiet Place to Study and Color Code Your Notes
Use Concept Maps to Investigate Connections
Visuals should be studied.
Include Visuals In Your Notes
Use Flashcards To Review Information
Practice Describing Visuals
Requirements -
You should have a pen and paper, a smile and some colored markers. This is a beginner course for visual notetaking, it is not a drawing course, it is not a neat handwriting course it is an effective brain maximizer FUN mindblowing VISUAL NOTETAKING course.
Speakers/Mentors
Ganesh Ulhalkar
Art & Craft
Mr Ganesh is working on developing painting styles for IB Visual Arts students. His step-by-step method of teaching conceptual art helps students to understand and simplify complicated art forms. He believes motivation and continuous mentoring help students gain awesome results. He always tries to understand the world of visualization created by budding artists, and then continuously guide them in research to put it on paper and canvas. Currently, He is working for , S.M Shetty International school, Powai (IGCSE) as a Art and Design Teacher who is teaching Checkpoint, IGCSE and A Level students, since June 2019.
Benefits Of Webinar
It will help students in increasing their concentration,

Your Notes will help you to comprehend the information better, upto 50%.

Visualizing content creates emotional connections.

Visual note-taking makes content more accessible
Webinar Stats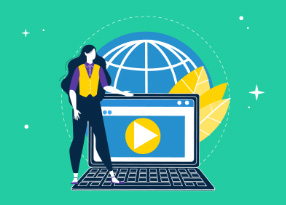 Reach:

Engagement:

Website Sessions:

Registrations: 68