About this webinar
Why Zumba is Important in Our Quarantine Schedule
In today's world, everyone is busy in their work to make their life better and perfect but they also want to be fit and fine. Everyone knows how to do it. But in the end, I see they have their words in their pocket Suddenly they Thought it's not easy to wake up in the morning, they have no time to join the gym in the evening.
But now due to Covid19 we are lockdown and sitting at home safely so don't feel bored take 20-40 minutes from your daily routine, morning or evening and stay healthy and make your mind stress-free and fit with Aman Verma's knowledge in Zumba.
Come join us for a Webinar telling about ZUMBA and how to stay fit without even going out. Mr. Aman Verma will tell you why Zumba is beneficial and helpful for our body and why Zumba gives results more effectively than Aerobics in weight loss. Get the maximum benefit from Zumba with some simple move that you can practice daily at home to be healthy and fit along with your family.
Speakers/Mentors
Mr. Aman Verma
Step up Fitness
Aman Sandeep Verma is founder of Step up Zumba Fitness Studio and Dance Studio. He is also a fitness trainer and Zumba instructor in many fitness studio and gym.
He holds an experience of 7 years in the field of fitness. He is a choreographer and dance teacher in Delhi.
Webinar Stats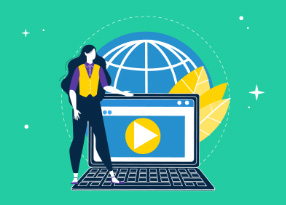 Reach: ---
Engagement: ---
Website Sessions: ---
Registrations: 0