About this webinar
"Advancement In Cyber Security And Upcoming Opportunities"
In simple language, cybersecurity is a method to protect ourselves while using the online mode of technologies. Like we need CCTV cameras, a security guard, the ringing bell for the security of our home, bank, and all the other places. Similarly, cybersecurity is a method to protect our data, our software, our all the important information that is stored in laptop computer or mobile, or any information which we are using while we are online.
Now a day's cybersecurity is one of the best and mentally and financially stable career choices. It's not that easy to step inside the field of the cyber world. But our mentor is here to help you out in this regard. He will brief you about the skills needed in cybersecurity. As almost all the work is online now and the risk of cyber attacks gets increased, so the opportunities are also get increased in the particular field for career growth, and for this, our mentor will guide you
Speakers/Mentors
Lakshit Verma
Cyber Security
Lakshit is an Independent Security Researcher, Ethical Hacker, and Osint Evangelist, Freelance Consultant to Law Enforcement Agencies and Founder of We Are Plymouth's Foundation! He is also a Curator and Influencer at Rex The Campus Connect.
Benefits Of Webinar
The webinar shall focus on the following points:
Clearing the already known facts of cybersecurity.
Try to solve the misconception among the students regarding the relevance of cybersecurity.
What are the other fields that are related to cybersecurity and can be taken into consideration for the future?
Interact with the mentor and clear your doubts regarding future opportunities in the field of cybersecurity
Webinar Stats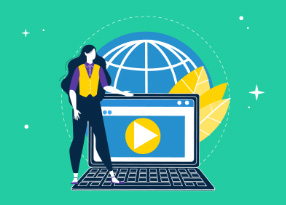 Reach:

Engagement:

Website Sessions:

Registrations: 69