About this webinar
Art & Craft By Recycling Waste Material
Engaging in art and craft is always a good experience. Often, we admire a lot of art and decor items and want to own them as well. This webinar session is all about recycling and reusing all the old waste materials that we have at home and change them into something different and beautiful by using art and simple creativity.
There are a lot of waste materials that keep lying around us in our homes, but seldom do we pay attention to them and that goes in the bin after every house wash. This session may put an end to that as you will be amazed to see how useful these waste materials can become. Additionally, it will also provide you a satisfying and relaxing experience as engaging in craft is always equal to therapy.
Focus Points of the Webinar :
To look into waste materials that can be reused.
Engaging in fun and creativity.
How old materials can be turned into different pieces of artwork.
Speakers/Mentors
Ruksana Parveen
Artist
Ruksana Parveen is a science graduate but she always found herself indulging in various art forms such as canvas painting, sketching, art n craft, etc. She is a self-taught artist based in New Delhi and also runs an art page on Instagram with the handle "wings.to.soul". Her thought is always reflected in her art forms. She believes that art and craft are a really creative way to channel one's inner desire and thoughts. She has worked with school children teaching watercolors, object sketching, and painting with acrylic colors. She can conduct art sessions with learners for teaching art and craft at both beginner and advanced levels. Ruksana considers art therapeutic in nature and aspires to make learners explore their imagination through creative artwork.
Benefits Of Webinar
It will help you gain an idea of using waste materials at home for art & craft.
Attending the webinar will be a benefit as it will be an engaging and creative session.
The session will teach you how simple things of art and craft can be made through the materials we all have at home.
This session will benefit you beyond learning art and craft. Because art acts as therapy, it will ease you out of all the stress that you may be facing.
Webinar Stats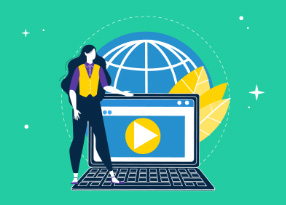 Reach:

Engagement:

Website Sessions:

Registrations: 8