About this webinar
Art & Craft For Christmas Celebration
When Christmas is knocking on the door, parents are busy hiding chocolates and other presents in socks, buying Christmas trees and cakes, this session gives you one more reason to be excited about Christmas this year. The pandemic definitely apart from fear and disease has also introduced other new things. There has been a change in how we work, how we eat, what we do, and when we do it. When almost everything is changing, this Christmas, let's get more creative and take it on our hands to decorate our bedroom or drawing room and make it Christmas ready.
Materials Required:
White, green n red colored sheets
Glitter foam sheet
Glue
Tape
Ribbons
Pompoms
Scissors
Speakers/Mentors
Ruksana Parveen
Artist
Ruksana Parveen is a science graduate but she always found herself indulging in various art forms such as canvas painting, sketching, art n craft, etc. She is a self-taught artist based in New Delhi and also runs an art page on Instagram with the handle "wings.to.soul". Her thought is always reflected in her art forms. She believes that art and craft are a really creative way to channel one's inner desire and thoughts. She has worked with school children teaching watercolors, object sketching, and painting with acrylic colors. She can conduct art sessions with learners for teaching art and craft at both beginner and advanced levels. Ruksana considers art therapeutic in nature and aspires to make learners explore their imagination through creative artwork.
Benefits Of Webinar
This webinar 'Art & Craft for Christmas Celebration' will help you to use craft materials at home and decorate the house for Christmas beautifully. Engaging in the webinar will have the following benefits:
It will help you spend your free time creatively.
It will give you a beautiful chance to be excited for Christmas.
You will be able to get friendly with making craft items at home.
The webinar will teach you how to utilize daily goods and turn them into something beautiful.
It will help Mom and Dad with the Christmas celebration.
Webinar Stats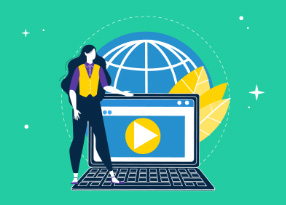 Reach:

Engagement:

Website Sessions:

Registrations: 35