About this webinar
Art Of Self Compassion
Self-compassion is an alternative to self-criticism and mistreatment that helps you grow. It consists of treating yourself kindly and recognizing that you have things in common with the rest of humanity.
Self-Compassion has three fundamentals :
Kindness towards yourself
Recognition of your own humanity
Focused attention
Get more insights into all the three fundamentals in an engaging and interactive manner with the help of our mentor. There are students who think they have failed when they make some kind of mistakes. They think that they cannot achieve something in their life when they achieve poor marks. That is not going to help a student grow, but self-compassion will. It will help them in understanding that mistakes are a part of life and it doesn't exclude them from the rest of humanity.
Kindness towards yourself will help you in understanding that you are someone who deserves getting affection from others.
Through the help of this webinar, students can learn about the importance of Self-compassion and self-love that they need to wholeheartedly bestow upon themselves. It will help them in the long run to get self confidence.
Speakers/Mentors
Mr. Prashant Sharma
Corporate Soft Skills Trainer
Mr. Prashant Sharma is a Corporate Soft Skills Trainer, Motivational Speaker, Life coach and Consultant for soft skills (Business Communication, Leadership & Management and Personality Development) and Neuro Linguistics Programming. He is also a great partner who cares about your goals in aspects of Unlocking Creativity, Accelerating Innovation, Adapting to Change for Motivation and Life Coaching & Motivational Activities.
He has attended world class trainings from well-renown trainers on a variety of topics like-management, soft skills, life skills and Neuro Linguistics Programming. He has also delivered training in huge organizations like BPCL,SUZLON,JOHN DEERE etc. For over 17 years, he has been teaching entrepreneurs, educators, corporate leaders, writers and industrial groups for how to build innovative organisations and design the creative life they have. Effective Parenting is one aspect that he is best at.
Benefits Of Webinar
The Webinar Shall Focus on the following points :
Get to know what self-compassion truly is and how it can be brought into your life.
Learn the different ways in which self-compassion helps in the mental health of a student.
This session might be a turning point to help your child become more gentle towards themselves.
Get to learn the idea that giving sympathy to yourself wouldn't affect you in a negative way, it'll help you to do better next time.
Webinar Stats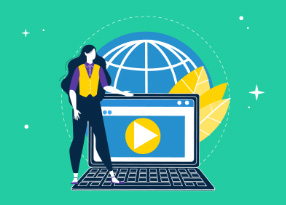 Reach:

Engagement:

Website Sessions:

Registrations: 41