About this webinar
AVK FairGaze MUN Orientation
Have you heard the term United Nations? Most of us are scared thinking about big shot ambassadors of every country discussing something very crucial. We all want to live that dream of becoming a UN ambassador once. FairGaze comes to rescue your doubts and help you fulfill your dreams.
Take the first step through the FREE ORIENTATION SESSION of AVK FairGaze MUN which will be conducted on May 10th, 2021 at 5:00 P.M. sharp. It will be an interactive session wherein students will be made to understand the importance of debating in their lives.
It will also focus on how does MUNs play a key role from their primary education till they aren't graduated and even further in their respective careers.
Speakers/Mentors
Mr. Shivam Gupta
MUN Trainer
Shivam Gupta is a 3rd-year student and is pursuing his Bachelors in Business Administration from Symbiosis Center of Management Studies, Noida. He rightly personifies diligence and brilliance. He actively promotes an opinionative ideology, dedication and determination. He definitely manages to make a perfect shell of a man. He is a combination of dedication and talent. Having excellent debating skills, Shivam comes with a striking experience of over 80+MUNs. His cohesive nature is what a perfect MUN demands.
Benefits Of Webinar
1. Students will be explained how and what a MUN is,
2. They will be told the importance of Public Speaking,
3. They will be explained the procedure and working of all the MUN Committees,
4. They will be explained how and from where can they actually research for the Committees and the Countries.
5. Mostly importantly why we should attend MUN's and other debating competitions.
Webinar Stats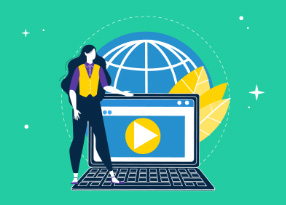 Reach:

Engagement:

Website Sessions:

Registrations: 504