About this webinar
Basic of Fashion Designing.
Fashion is something which keeps on changing along with time. We, as youngsters, are also always so keen on the fashion trends which go on. Sometimes we end up following them, and sometimes we despise them. It all depends on how we perceive it. We all have our own styles and comfort to follow when it comes to fashion.
This session will talk about how fashion designing can be taken ahead as a career option. For some fashion is comfort, for others it is what is pleasant to the eyes. But, we never give up on trying to find ourselves, tell the world about how we are through our fashion. Our fashion sense and style exclude us from the crowd, making us unique to the eyes of others. Fashion acts as a USP to our personality. Fashion is not just what we wear, it is also about what we want to be and who we are.
Let's gather for this session to understand the basics that go on Fashion Designing.
Speakers/Mentors
Aditi Sharma
Artist & Fashion Designer
Alumni of Pearl Academy Of Fashion, Aditi is a fashion design faculty who specializes in Fashion Design; Fashion Styling; Fashion Communication; Marketing and Merchandising; Textile Designing; Brand Building and Social Media Handling) and holds a BA degree from Delhi University.
She is also an online freelance fashion designer namely "Aaina by Aditi" (22K+ Insta followers) with a wide reach on Facebook and Twitter. She is credited to designing and styling outfits for a Bigg Boss contestant—Priyank Sharma, Official designer for - Mrs. India Pageants, Gold awards, TV News channels ( NEWS NATION & AAJTAK ), and celebrities like Divya Aggarwal, Farnaz, Kishwer, Merchant, Harshi Mad, Digangana Suryavanshi, etc.
She is specialized in Portfolio Development, High-end Design Projects, Fashion Look Books, Fashion Stylised Illustrations, Marketing and Merchandising, Internship and Job Recruitment, Fashion Styling, and Communication. She also organized a fashion show event "Kadam Kadam Milaaye Ja" with an NGO of slum kids in 2017 showcasing the outfits designed & stylized by her own label 'Aaina by Aditi'.
Having worked with Radnik Exports and designed for brands like H&M (Carla, by night), Zara, Promod, KappAhl, Camaieu, Kiabi, Tom Tailor, Marks & Spencers, Indiska, S Oliver, Vero Moda, Only, etc. she also recognizes herself an oil painting artist by the name of "thepaintbox_aditi" and can conduct workshops on various streams of painting in arts like Abstract, Pop, Concept, Street, Contemporary, Landscape, Still Life, Pop Out, figure, body, lyrical abstraction, cubism, surrealism, photorealism, minimalism.
Benefits Of Webinar
1. Get to know the importance of fashion designing.
2. Learn the significance of a career in fashion designing
3. Learn about the roadmap of a career in fashion designing
4. Know about the personal insights, experiences of a fashion designer.
Webinar Stats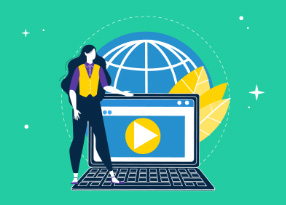 Reach:

Engagement:

Website Sessions:

Registrations: 72