About this webinar
Basics Of Baking Chocolate Balls
Some say that baking is an art, some say that it's the science that requires some fundamental process to be followed. Baking is such a process where every action affects the finished product. A degree in science is not needed when it comes to baking but a clear understanding of the science of the kitchen is needed to be a good baker.
Accuracy is very important when it comes to baking. One extra teaspoon of a particular ingredient can result in a disaster that you might never even think of. But apart from the technical aspects, knowing the basics of these simple fields can make your child discover their passion for cooking and baking.
For the same, we have come up with this session which will focus on baking chocolate balls. For all those interested in cooking, this session is the right one for you.
Speakers/Mentors
Shreya Rathore
Baking
Shreya Rathore is a baker. She is a self-taught/ family taught/ taste buds taught baker, turned food photographer. She grew up in the kitchen seeing her father, who makes sweet potato pie, and mother, who makes delicious cakes. The clinking cake pans, and the flying flour, made it clear that baking is in her blood. She is the owner of a bakery named "Cakes Forever" in Madhya Pradesh. Her experience in baking started when she was four. Shreya, besides being a baker, is an advocate, who lives in Sehore, Madhya Pradesh. She never stopped chasing her passion for baking along with her profession of Advocacy.
Benefits Of Webinar
The webinar shall focus on the following points :
The Basics about how to start Baking
Ways to Follow When it comes to Baking
To start Baking by following very simple steps
Recipe of Baking Chocolate Ball
What it requires to become a Professional Baker.
Webinar Stats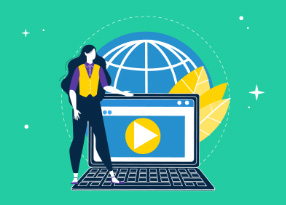 Reach:

Engagement:

Website Sessions:

Registrations: 78