About this webinar
Basics Of Being A Social Worker
Social work is a practice-based profession that promotes social change, development, cohesion, and the empowerment of people and communities. Social work practice involves the understanding of human development, behavior, and the social, economic, and cultural institutions and interactions.
Social workers are professionals who aim to enhance overall well-being and help meet the basic and complex needs of communities and people. Social workers work with many different populations and types of people, particularly focusing on those who are vulnerable, oppressed, and living in poverty.
Depending on their specialty, job title, and place of employment, a social worker may be required to participate in legislative processes that often result in the formation of social policies. They lean on social work values and principles, as well as academic research to carry out their work.
Speakers/Mentors
Ms. Mansi Yadav
Freelance Social worker
Ms. Mansi Yadav excelled in her school education. Having pursued her graduation in Political Science from Daulat Ram College of Delhi University North Campus, she has worked with different committees of her college and was part of the management team. In her final year, She was the management head of the political science department. She has worked with the NSS team of her college for 3 years and contributed to social work. Mansi believes that a little help to the needy can make a big change in their lives. This drives a lot of happiness in her life as she feels content when people smile because of her. For her, simplicity is the key to happiness. Her mantra for life is to turn 'I can't' into a 'I can'.
Benefits Of Webinar
The Webinar shall focus on the following points :
Learn about the various career prospects in the field of social work.
Get information on the educational journey you need to become a social worker.
Learn about what social work as a profession has to offer.
Get to know the various reasons why anyone should go into the field of social work.
Webinar Stats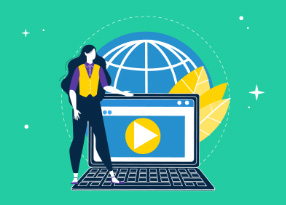 Reach: 6779
Engagement: 166

Website Sessions:

Registrations: 3