About this webinar
Beginner Quilling Class on Quilling Flowers
There has always been a part in our lives when we all used to do crafts in school. Teachers used to teach us how to make boats, puppy faces, whales, and many more. We all like to make something or the other with papers. Especially during rainy seasons, we all prepare paper boats and leave them in the flowing water. There are many kinds of papercraft like origami, paper cutting, paper model, and many more. One such type of papercraft is Quilling.
Quilling is an art form that involves using strips of paper. The strips of paper are rolled, shaped, and glued together to create decorative designs. It is also called Paper Filigree. The rolling of paper strips into coils is always the first step in Quilling. Later the paper coils are pinched into shapes and then glued together. Quilling is a beautiful form of paper art. We can make a variety of decorative designs to decorate our house with this art.

In our today's session, Ms. Rashi will teach us the art of making Quilling flowers by Quilling paper. She will teach us some steps and techniques to be followed while making Quilling flowers.
Speakers/Mentors
Rashi Sharma
Quilling Art Expert
Rashi Sharma is a master's student in Applied Psychology from Bharati College. Paper Quilling is her favorite hobby and is working towards increasing her skill set and efficiency by learning and keeping up new artistic trends. She aims to combine her love for psychology and art in learning and practicing art therapy. This also extends to how it can be the new go-to solution for all the mental health problems. Apart from quilling, she is found divulging in her love for reading and learning about new art forms to equip her hands with.
Benefits Of Webinar
Attend this webinar to:
-Introduction to Quilling art.
-Learning the art of Quilling.
-Learn how to make Quilling flowers by using Quilling paper.
-Interact with the mentor to get answers to your questions.
-Learn some steps and techniques to be followed while making Quilling flowers.
Webinar Stats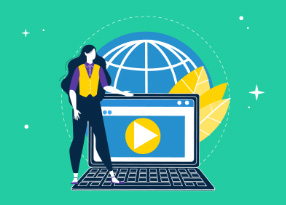 Reach:

Engagement:

Website Sessions:

Registrations: 14