About this webinar
BHIS FairGaze MUN Orientation
Are you an aspiring world leader? Many of us find it intriguing, thinking about world leaders sitting together, discussing different problems and their possible solutions. Do you imagine yourself in place of those leaders?
Are you curious about how the UN operates? Do you believe in world peace and envision a better world to live in without wars and explosions? Then, Model UN is the place for you! Stop dreaming and start acting. The BHIS FairGaze MUN is organized by FairGaze in co-association with Billabong High International School, Gujarat. It will help you learn, act, and lead your way towards success.
FairGaze has come up with a brand new opportunity for you to fulfill your wishes. The FREE ORIENTATION SESSION of BHIS FairGaze MUN is here just for you, on 21st June 2021 at 11 A.M. sharp.
It will focus on how role-playing delegates to the United Nations will play a key role in your primary education till you aren't graduated and will create an impact in their further careers. It will teach you the importance of public speaking, debating, research skills, leadership abilities, and a lot more.
Speakers/Mentors
Mr. Shashwat Puri
MUN Trainer
Mr. Shashwat Puri is a well-known name in the MUN circuit in India. A popular and recognized chair of FairGaze MUNs. He is in MUNs for the past 5 years and chaired over 20 MUNs. He has won more than 10 best delegate awards in different committees and MUNs across India. He loves meeting and talking to new people. He had also successfully organized a lot of MUNs. He is a great example of leadership.
Benefits Of Webinar
1. Students will be taught why and how to approach Model United Nations.
2. Experience the benefits of attending a MUN Conference
3. Get to know how does a UN Committee functions
4. Learn the importance of MUN in the current scenario
5. How to solve global level problems and commercial-trade issues
Webinar Stats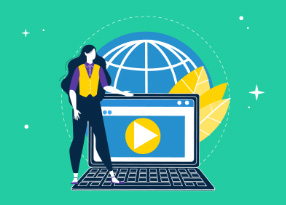 Reach:

Engagement:

Website Sessions:

Registrations: 5